Psalms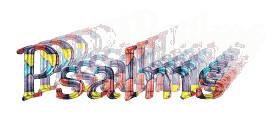 Have you ever been drawn to the Psalms ?
Most of us with any knowledge of the Bible have, especially in times of hardship or searching.
The Psalms are soothing and comforting…they strengthen our assurance in the Lord.
They encourage our hearts that God is near – He does care !
Many turn to the Psalms in an effort to restore something they have lost, like the wonderful joy of the Lord.
We hope that you enjoy this in-depth study of the Psalms. May it strengthen your hope in God and your desire to be ever closer to Him !
Now, join Dr. MacWilliams as we study this wonderful revelation of God's faithfulness !